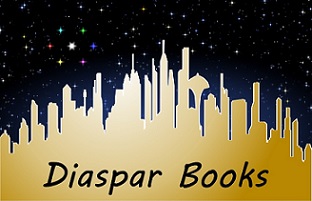 6/1/2023: To celebrate Pride Month 2023, all books are automatically discounted by 20 percent the entire month of June.
3/8/2023: Looks like categories are fixed! I'm renaming the "SF" category to the more common "Science Fiction," but keep in mind that I use "Science Fiction," like "SF," as a broad category that includes both science fiction and fantasy as well as other fiction that doesn't describe reality as we generally experience(d) it. The exception is "Horror" which is a separate category here.
2/28/2023: The categories have gotten messed up. Selecting any category appears to grab a random selection of books. Sorry about this. Please bear with us while we try to fix this. In the meantime, use the search function to find the authors and titles you're looking for. If you really need a list by category, email what you need to [email protected] and I'll pull the list out of the master database and email it to you.
2/26/2023: Added a boxful of sweeet paperbacks to the store, including some rare, prized Karl Edward Wagner volumes. Adjusted shipping to reflect multiple postage rate hikes over the last year or so. Will be adding more goodies soon in preparation for some advertising that's going out.
10/5/2021: Sorry, just had to raise Priority Shipping rate, due to a big increase by the US Postal Service. I'm told it's "temporary" but don't expect it to drop until after the holidays, and frankly I'd be surprised if it ever does. No change as of now to standard Media Mail rate.
7/2/2021: Just added! Sixteen of the early Nick Carter Killmaster books, including an early reprint of #1. Groovy late-1960s, early 1970s covers! Just search for "Nick Carter." Don't forget to check out the "Matt Helm," "The Executioner," and "Sam Durrell Assignment" spy novels as well, and for something a bit more realistic, we have a selection of John D. MacDonald's "Travis McGee" novels (search on MacDonald's name).
7/1/2021: Just added! Most of the Laser Books series. Missing numbers 37, 38, 39 and the last three of the line, the hard-to-find numbers 55, 56, and 57. All in readable shape. Cover scans coming soon. [Update: Scans are now present!] Although considered a "bargain basement" line of books, many of which were never reprinted, there are some surprisingly familiar names in this batch, such as Tim Powers, Dean Koontz, and K. W. Jeter. Just type "Laser Books" into the search field for a complete listing.
11/29/2020: Just added! Over 100 volumes of vintage Science Fiction Book Club hardcovers from the '60s, '70, '80, '90, and even a few from the 1950s! Just enter SFBC in the Search box to find all the book club goodies, or enter BCE to find some mystery and horror book club editions. Now over 2000 vintage books listed.
9/5/2020: Just added! The first 20 Executioner novels! Before The Punisher, there was Mack Bolan, The Executioner! These books were everywhere when I was in elementary school. Interested in buying as a set? Email me and let's haggle. [email protected]
8/29/2020: Added a dozen "Matt Helm" thrillers, including one very special edition that you'll find only here. Nearly 1900 titles available.
6/15/2020: Hello! We are open for business with about 1300 items online and many more to come.